CHEN Yuxuan graduated from Tsinghua University with a Bachelor's degree in English. She is currently working in an underdeveloped village in Hunan Province with Serve for China, an NGO that fosters entrepreneurship and public service in rural regions. Yuxuan is helping villagers start agricultural cooperatives and explore e-commerce business opportunities, while also striving to preserve their Miao cultural heritage. Previously, Yuxuan was an intern with the UN Population Fund, assisting in the launch of Dance4life in China to educate youth about sexual and reproductive health and rights. She also served as the sole China delegate at the 2015-16 World Innovation Summit for Education in Doha. Yuxuan plans to pursue Master's degrees in comparative education and public policy at Oxford. She hopes to return to China as a public servant, focusing on poverty alleviation and sustainable development in rural areas.
"Through different kinds of self-exploration during my learning journey in Tsinghua and many international study programs, I have found myself quite passionate about public service. Hands-on experience in rural entrepreneurship helps me learn and grow in a very fast way."
——Yuxuan CHEN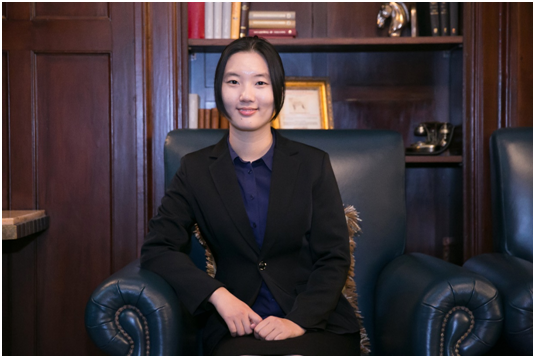 CHEN Yuxuan, graduated from the Department of Foreign Languages and literatures of Tsinghua University, was selected as a Rhodes Scholar in 2016.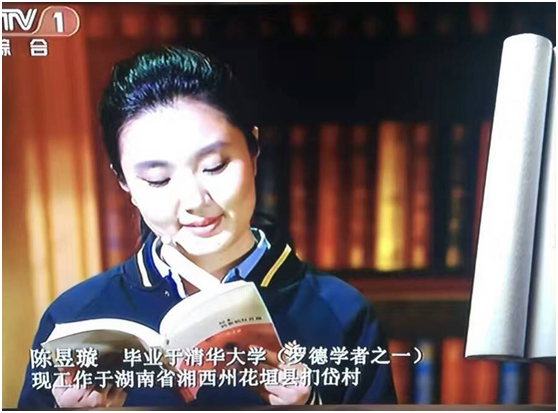 CHEN Yuxuan read in CCTV program The Reader.